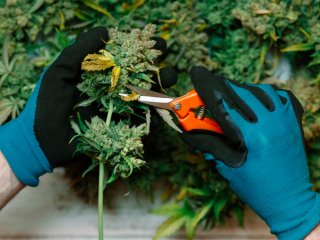 Course Type:
Instructor Led - 4 Weeks per Course
Description
Objectives
Outline
Materials
Certification
Approvals
System Requirements
Watch a Demo
Would you like to become a Certified Cannabis Budtender? This 3 course Budtender Track will prepare you for the national certification exam. Attaining national certification communicates to clients that individuals are committed to providing the highest level of standards in the Cannabis profession.
Dispensary Life
A Budtender is the guru of knowledge in the dispensary and wears many hats. A Budtender must know the ins-and-outs of how cannabinoids work in the body in order to match a customer's pain level to the best strain for their symptoms. Our Dispensary Life course discusses what it takes to become a licensed and knowledgeable Budtender in this ever-evolving climate of cannabis legalization. This course discusses what it takes to become licensed to work, the basics of providing exceptional customer service, and the essentials of product knowledge.
* You have 4 weeks to complete this course.
** Course Subject to Change.
Beyond Buds
There are so many ways to enjoy and benefit from cannabis, beyond just smoking it. Our Beyond Buds course explores various methods to get the most out of cannabis. We discuss easy and safe ways to make concentrates such as oils, waxes, and budders, as well as edibles and tinctures by exploring different preparation methods. We describe how to make bubble hash, examine how the CO2 extraction method works, discuss how vaporizers and dabbers work, and show you how to make edibles and topical cannabis remedies.
* You have 4 weeks to complete this course.
** Course Subject to Change.
Cannabis Careers
Cannabis is an ever-evolving industry with the rise of medical and recreational legalization in states across the country. As the industry changes and grows, the need for workers is on the rise. Our Cannabis Careers course introduces you to various job opportunities, job markets, and industry standards and practices. We explain what types of jobs and activities are involved in cultivation, processing, and dispensing. We also discuss techniques for applying for jobs.
* You have 4 weeks to complete this course.
** Course Subject to Change.
Dispensary Life
After completing this course, you should be able to:
Recall the steps for becoming a licensed budtender
Identify the basics of cannabis and how to consume it
Recognize the essentials of proper customer service, marketing, and product knowledge
Describe the foundations of legalizing cannabis
Beyond Buds
After completing this course, you should be able to:
Recall aspects of marijuana processing and how to make water hash
Describe the elements of hashish, vaporizing, and dabbing
Identify the fundamentals of CO2 extraction and making tinctures
Recognize the basics behind making capsules, edibles, and topical remedies
Cannabis Careers
After completing this course, you should be able to:
Recall cannabis job opportunities and industry standards and practices
Recognize activities and jobs in cultivation, processing, and dispensing
Identify potential hazards in the cannabis industry
Describe steps for applying for a job in the cannabis field
Dispensary Life
Dispensary Life Module 1
Licensing, Applying, and Interviewing
Each state has its own process for applying for a cannabis license. In this module we discuss the application process for medical and recreational licenses in legalized states. We also identify steps for applying and interviewing for your new budtending job.
Becoming Licensed to Work
Legalized States
Skills That Set You Apart
The Interview
Learn Sativa
Dispensary Life Module 2
Understanding how Cannabinoids Work
This module discusses aspects of a typical dispensary environment, including the roles of the people involved. As a budtender, you must be very knowledgeable in strains, effects, and dosages. This module describes how cannabinoids work in the body.
The Customer
The Guts of the Dispensary
Crisis Management
What is Cannabis?
How to Consume
Dispensary Life Module 3
Product Knowledge and Customer Service
It is very important for a budtender to memorize all information in relation to the products they are selling so that customers can have in-depth knowledge of what to buy. This module discusses aspects of product knowledge and proper techniques for providing excellent customer service.
Budtender Training
Customer Service is Key
Time Management
Managers in Training
Take Care of the Team
Dispensary Life Module 4
Marketing and Legalization
Our final module discusses the importance of marketing and how you bring it all together to get started in your cannabis career. Finally, we describe aspects of national legalization, who it's bad for, and who would benefit.
Classes and Groups
Getting Started in Your Cannabis Career
What Does Legalization Look Like?
Who is Legalization Bad For?
Who Would Legalization Benefit?
Beyond Buds
Beyond Buds Module 1
Kief/Dry Sift and Water Hash
Our first module discusses how to select, collect, and process marijuana material. We start off the course by describing how kief screening and water hash creation works. We also examine proper storage for water hash.
Selecting and Collecting Material
Alchemy of Marijuana Processing
How Kief Screening Works
Water Hash – How It All Works
Pressing and Storage
Beyond Buds Module 2
Advanced Hash, Vaporizers, and Dabbing
We dive into this module by discussing aspects of pressing and storing hashish. We explore how to prepare herbs for vaporizing and describe the gear needed for dabbing.
What is Hashish?
Pressing and Storing Hashish
Decarboxylation Explained
Preparing Herb for Vaporizing
Dabbing – The Gear
Beyond Buds Module 3
Butane Extracts, CO2 Extracts, and Tinctures
In this module we discuss Butane extracts, how blasting works, and how to make budder, shatter, and wax. We also discuss the CO2 extraction method for making concentrates and how to make tinctures.
How Blasting Works
CO2 Extraction Method
Choosing the Alcohol
Reducing Tinctures to Oil
Distilling
Beyond Buds Module 4
Capsules, Edibles, and Topical
In our final module, we describe how to make cannabis capsules and how to prepare edibles, including recipes and usages. Finally, we discuss various topical uses of marijuana.
How to Make Canna Caps
Using in Food
Juicing
Canna Oil, Butter, Milk, Tea, and Flour
Salves and Oils

Cannabis Careers
Cannabis Careers Module 1
Job Opportunities and Industry Standards and Practices
Every state and country can make its own laws that legalize or prohibit marijuana. This module discusses the topic of legalization and types of licenses. We also describe the basics of seed-to-sale inventory tracking, as well as common industry standards and practices.
Legalization = Regulation Through Licensing
Types of Licenses
Geographic Distribution of Licenses
Security
Seed-to-Sale Inventory Tracking
Cannabis Careers Module 2
Hazards, Cultivation Activities, and Jobs
Module two discusses hazards and cautions within the cannabis industries, including issues with start-up companies, legalization, and competition for jobs. We also describe activities and jobs within the cultivation aspect of cannabis.
Contradicting Laws
Competition for Jobs
Legalization Takes Years
Indoor Facilities
Environmental Control
Cannabis Careers Module 3
Processing and Dispensary Activities and Jobs
This module discusses aspects of processing and dispensing cannabis. We describe extraction processes, as well as how to use CO2 oil, butane hash oil, and how to develop hash.
Extraction is a Science
CO2 Oil
Butane Hash Oil
Hash Kief
Product Knowledge
Cannabis Careers Module 4
Ancillary Products, Service Companies, and Applying for Jobs
Our final module discusses elements that vendors and service companies use, such as machines, equipment, and materials. We also describe steps for applying for cannabis jobs.
Vendors: Machines, Equipment, Materials
Independent Laboratories
Communications and Marketing
Legal Services
Steps for Applying for Jobs
Ed4Online is committed to being both environmentally conscious and making it easier for you to study! We're making your education mobile! All of our textbooks are now provided as eTextbooks*. You can access them on your laptop, tablet, or mobile device and can study anytime, anywhere.
The move away from physical books to eTextbooks means you get the latest, most up-to-date version available. This also makes your training more accessible, so you can study anywhere you have your phone or tablet. The best part is that all materials are included in your training cost so there are NO extra fees for books!**
*A few courses still have physical materials.
 
Upon successful completion of our Budtender Track, students will be prepared for an entry-level position in the field and to sit for the NCCB national certification exam to become a Certified Cannabis Budtender (CCBT).
** Certification exams are not included in the cost of the course.**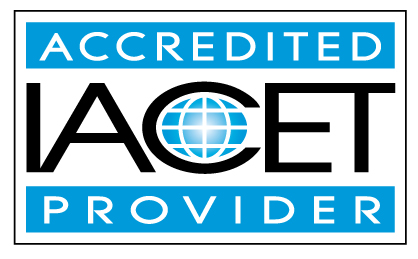 Ed4Online has been approved as an Accredited Provider by the International Association for Continuing Education and Training (IACET). In obtaining this accreditation, Ed4Online has demonstrated that it complies with the ANSI/IACET Standard which is recognized internationally as a standard of good practice. As a result of the Accredited Provider status, Ed4Online is authorized to offer IACET CEUs for courses and programs that qualify under the ANSI/IACET Standard.
The Continuing Education Unit (CEU) was created by IACET as a measurement of continuing education. One (1) IACET CEU is equal to ten (10) contact hours of participation in an organized continuing education experience under responsible sponsorship, capable direction, and qualified instruction. Under IACET's care, the IACET CEU has evolved from a quantitative measure to a hallmark of quality training and instruction. For more information on IACET, visit iacet.org.
Internet Connection
Broadband or High-Speed - DSL, Cable, and Wireless Connections
*Dial-Up internet connections will result in a diminished online experience. Classroom pages may load slowly and viewing large audio and video files may not be possible.
Hardware Requirements
Processor - 2GHz Processor or Higher
Memory - 1 GB RAM Minimum Recommended
PC Software Requirements
Operating Systems - Windows 7 or higher
Microsoft Office 2013 or higher. Also, you could use a general Word Processing application to save and open Microsoft Office formats (.doc, .docx, .xls, .xlsx, .ppt, .pptx)
Internet Browsers - Google Chrome is highly recommended

Cookies MUST be enabled
Pop-ups MUST be allowed (Pop-up Blocker disabled)

The Kindle Reader App or VitalSource Bookshelf App are needed for many of our courses (No special equipment needed. This can be downloaded for FREE onto your computer.)
PowerPoint Viewer (if you do not have PowerPoint)
QuickTime, Windows Media Player &/or Real Player
MAC Software Requirements
Operating Systems - Mac OS x 10 or higher with Windows
Mac office programs or a Word Processing application to save and open Microsoft Office formats (.doc, .docx, .xls, .xlsx, .ppt, .pptx)
Internet Browsers- Google Chrome is highly recommended

Cookies MUST be enabled
Pop-ups MUST be allowed (Pop-up Blocker disabled)

The Kindle Reader App or VitalSource Bookshelf App are needed for many of our courses (No special equipment needed. This can be downloaded for FREE onto your computer.)
PowerPoint Viewer (if you do not have PowerPoint)
Adobe PDF Reader
Apple QuickTime Media Player