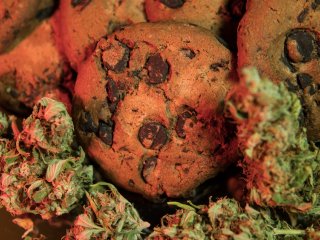 Course Type:
Instructor Led - 4 Weeks per Course
Description
Objectives
Outline
Materials
Certification
Approvals
System Requirements
Watch a Demo
Are you looking to combine your creativity in the kitchen with an exciting new career in the cannabis profession? Our Cooking & Edibles Track will prepare you to become a Certified Cannabis Edibles Professional (CCEP). 
Medical Marijuana
People have cultivated and consumed cannabis since the beginning of recorded history. The stigma behind cannabis is continually being erased and states, politicians, and health professionals are seeing the benefits of medical consumption. Marijuana has been proven to ease symptoms of many common diseases and disorders, including general pain relief. Our Medical Marijuana course introduces you to the benefits of medical consumption, the different strains, and recipes for remedies and edibles.
* You have 4 weeks to complete this course.
** Course Subject to Change.
The Cannabis Kitchen
Edibles are known to be one of the most versatile and approachable forms of cannabis consumption. Cannabis is used across cultures for medicinal and spiritual purposes. Our Cannabis Kitchen course introduces you to the basics of cooking with cannabis, how to make staples such as canna butter, canna oils, delicious infusions, and sweet and savory recipes. We also explore how the Endocannabinoid system works and how cannabinoids effect the body.
* You have 4 weeks to complete this course.
** Course Subject to Change.
Cannabis Laws and Policies
The laws and policies that regulate cannabis cultivation, sale, and its uses are constantly evolving. Cannabis is still federally illegal, but the landscape is rapidly progressing towards the acceptance of cannabis for medical and recreational uses. Although still hotly debated, there is much evidence that shows the benefits of using cannabis to treat various disorders, diseases, and illnesses. Our Cannabis Laws and Policies course describes the current political landscape, federal laws vs. state laws, financial and tax implications, as well as the future of cannabis legalization.
* You have 4 weeks to complete this course.
** Course Subject to Change.
Medical Marijuana
After completing this course, you should be able to:
Recall the basics of using marijuana for medicinal purposes
Recognize various delivery methods for marijuana consumption
Describe differences between marijuana strains
Identify how to make cannabis remedies and edibles
The Cannabis Kitchen
After completing this course, you should be able to:
Recall therapeutic effects of cannabis
Recognize fragrances and flavors associated with various terpenes
Describe how to cook with cannabis and how to make infusions
Identify various cannabis recipes
Cannabis Laws and Policies
After completing this course, you should be able to:
Recall aspects of cannabis consumerism, safety, and regulations
Recognize characteristics of cultivation, manufacturing, production, and retail sale of cannabis
Identify banking and financial implications
Describe federal, state, local, and tax laws related to cannabis
Medical Marijuana
Medical Marijuana Module 1
Marijuana as Medicine
In our first module, we discuss the anatomy of the cannabis plant, the strains, and popular uses of cannabis for industrial, ceremonial, and spiritual purposes. We also describe the pros and cons of medical marijuana use.
Cannabis Basics
Popular Uses of Cannabis
Naming of a Strain
Pros and Cons of Medical Marijuana Use
When Use Becomes Abuse
Medical Marijuana Module 2
Using Marijuana and Indica Strains
There are a number of different ways to consume marijuana. In this module, we discuss these methods, the type of marijuana required for them, and associated costs. We also describe various Indica strains, their history, aroma and taste, conditions treated, and unwanted effects.
Delivery Methods
Smoking, Vaping
Topicals, Edibles, Capsules
Tinctures, Dabbing, Transdermal
Indica Strains
Medical Marijuana Module 3
Sativa Strains
This module examines various sativa strains of marijuana. We explore elements such as the taste, aroma, potency effects, unwanted effects, and genetic history.
Acapulco Gold
Purple Haze
Strawberry Cough
Sour Diesel
Maui Waui, etc.
Medical Marijuana Module 4
Hybrid Strains, Cannabis Remedies, and Edibles
In our final module, we discuss types of hybrid marijuana strains, how to develop cannabis remedies, and recipes for sweet and savory edibles.
Hybrid Strains
Canna-Butter
Canna-Capsules
Savory Edibles
Sweet Edibles
The Cannabis Kitchen
Cannabis Kitchen Module 1
The Importance of Cannabis
In our first module we describe what the Endocannabinoid system helps to regulate within the body. We also discuss the basics of cannabinoids and various therapeutic effects of cannabis.
What to Look for?
The Endocannabinoid System
Cannabinoids
Therapeutic Effects
Cannabis Kitchen Module 2
Terpenes
Terpenes plan an important role in the overall entourage effect of cannabis. In this module we explore the diversity of fragrances, flavors, and feelings associated with each terpene.
Cannabis Kitchen Module 3
Cooking and Infusions
Ingesting cannabis is a completely different experience than smoking it. In this module, we describe how to cook with cannabis. We discuss proper dosage, infusion potencies, and tricks of the trade. Finally, we explore how to properly make cannabis infusions.
Cooking with Cannabis
Tricks of the Trade
Master Infusions
Cannabis Kitchen Module 4
Recipes
In the last module of the course we explore a variety of recipes: some gluten free, diary free, sweet, and savory. We give step by step instructions to create the perfect cannabis infused food.
Gluten Free
Dairy Free
Sweet
Savory
Cannabis Laws and Policies
Cannabis Laws and Policies Module 1
Federal, State, and Local Laws
For as long as cannabis has been illegal, people have been trying to legalize it. The argument is being made that cannabis consumption is far less harmful than alcohol, which is legal. In this first module, we discuss factors associated with supply, demand, and consumerism. We also define various laws at the federal, state, and local levels.
Consumerism of Cannabis
Supply and Demand
Consumer Safety
Consumer Problems
Regulations at Every Level
Cannabis Laws and Policies Module 2
Lobbying, Cultivation, Manufacturing, and Production
Cannabis legalization and lobbying go hand in hand. We'll discuss groups dedicated to lobbying and advocacy. Also, in this module we'll describe aspects of cannabis cultivation, testing, manufacturing, production and retail sales.
Lobbying and Advocacy
Requirements for Licensure
Cannabis Agriculture
Testing Labs
Standards
Cannabis Laws and Policies Module 3
Banking and Financial Implications
One of the biggest issues that commercial cannabis faces is the lack of access to the U.S. banking industry. Most banks and credit institutions that receive insurance from the FDIC will not take money that is associated with cannabis. This module discusses banking and financial implications associated with owning and operating a cannabis related business.
Credit Crunch
Investment
Stocks and Public Companies
State by State
Nation by Nation
Cannabis Laws and Policies Module 4
Taxation and the Future of Cannabis
There's no denying the tax ramifications of recreational and medical cannabis. What are states doing with all of their newfound income? This module discusses cannabis taxes and ramifications, as well as various tax models. Finally, we examine the future of legalizing cannabis.
National Taxes
Tax Models
Media
Congressional Action
Future of Cannabis

Ed4Online is committed to being both environmentally conscious and making it easier for you to study! We're making your education mobile! All of our textbooks are now provided as eTextbooks*. You can access them on your laptop, tablet, or mobile device and can study anytime, anywhere.
The move away from physical books to eTextbooks means you get the latest, most up-to-date version available. This also makes your training more accessible, so you can study anywhere you have your phone or tablet. The best part is that all materials are included in your training cost so there are NO extra fees for books!**
*A few courses still have physical materials.
 
Upon successful completion of our Cooking & Edibles Track, students will be prepared for a position in the field and to sit for the NCCB national certification exam to become a Certified Cannabis Edibles Professional (CCEP).
** Certification exams are not included in the cost of the course.**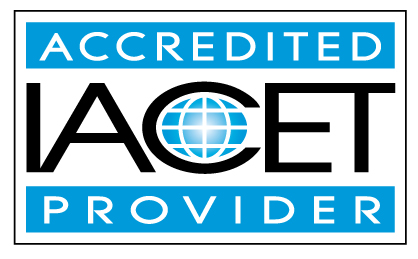 Ed4Online has been approved as an Accredited Provider by the International Association for Continuing Education and Training (IACET). In obtaining this accreditation, Ed4Online has demonstrated that it complies with the ANSI/IACET Standard which is recognized internationally as a standard of good practice. As a result of the Accredited Provider status, Ed4Online is authorized to offer IACET CEUs for courses and programs that qualify under the ANSI/IACET Standard.
The Continuing Education Unit (CEU) was created by IACET as a measurement of continuing education. One (1) IACET CEU is equal to ten (10) contact hours of participation in an organized continuing education experience under responsible sponsorship, capable direction, and qualified instruction. Under IACET's care, the IACET CEU has evolved from a quantitative measure to a hallmark of quality training and instruction. For more information on IACET, visit iacet.org.
Internet Connection
Broadband or High-Speed - DSL, Cable, and Wireless Connections
*Dial-Up internet connections will result in a diminished online experience. Classroom pages may load slowly and viewing large audio and video files may not be possible.
Hardware Requirements
Processor - 2GHz Processor or Higher
Memory - 1 GB RAM Minimum Recommended
PC Software Requirements
Operating Systems - Windows 7 or higher
Microsoft Office 2013 or higher. Also, you could use a general Word Processing application to save and open Microsoft Office formats (.doc, .docx, .xls, .xlsx, .ppt, .pptx)
Internet Browsers - Google Chrome is highly recommended

Cookies MUST be enabled
Pop-ups MUST be allowed (Pop-up Blocker disabled)

The Kindle Reader App or VitalSource Bookshelf App are needed for many of our courses (No special equipment needed. This can be downloaded for FREE onto your computer.)
PowerPoint Viewer (if you do not have PowerPoint)
QuickTime, Windows Media Player &/or Real Player
MAC Software Requirements
Operating Systems - Mac OS x 10 or higher with Windows
Mac office programs or a Word Processing application to save and open Microsoft Office formats (.doc, .docx, .xls, .xlsx, .ppt, .pptx)
Internet Browsers- Google Chrome is highly recommended

Cookies MUST be enabled
Pop-ups MUST be allowed (Pop-up Blocker disabled)

The Kindle Reader App or VitalSource Bookshelf App are needed for many of our courses (No special equipment needed. This can be downloaded for FREE onto your computer.)
PowerPoint Viewer (if you do not have PowerPoint)
Adobe PDF Reader
Apple QuickTime Media Player